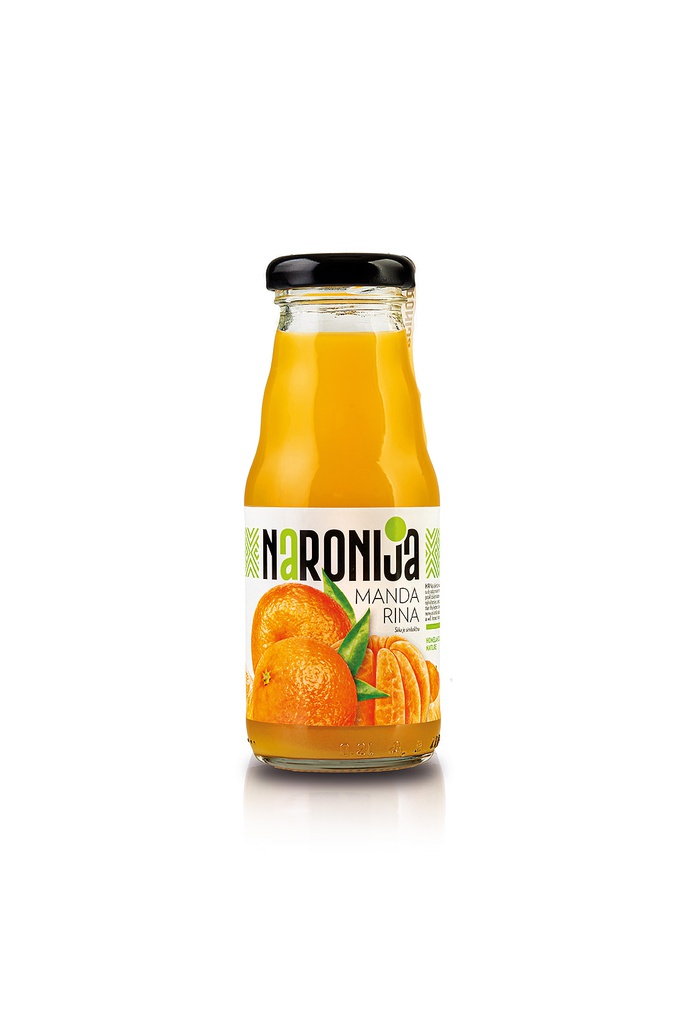 Tangerine juice 200 ml
---
Tangerine juice, cold pressed. No extra sugar. Contains natural sugars.

Naronija tangerine juice is made from the homemade tangerine fruit from the Neretva Valley.

Ingredients: 100% tangerine

Instructions for use: Shake before use. Store at room temperature and in a dark place. After opening, store in the refrigerator and consume within 5 days. Packed in controlled conditions.

Tangerine juice is rich in vitamin C, which strengthens the immune system by stimulating the activity of white blood cells and helps absorb iron, thus forming red blood cells that make the symptoms of allergies and colds less intensive.
Tangerine contains a large proportion of fibers that lowers cholesterol and gives a feeling of satiety, so it is great for weight loss or weight maintenance.
Tangerine has a beneficial effect on the digestive system. It also helps with skin care, is good for hair and improves eyesight.
Country of origin: Croatia.
Products: Flavours of Neretva d.o.o.
---