Apple & chokeberry juice 750 ml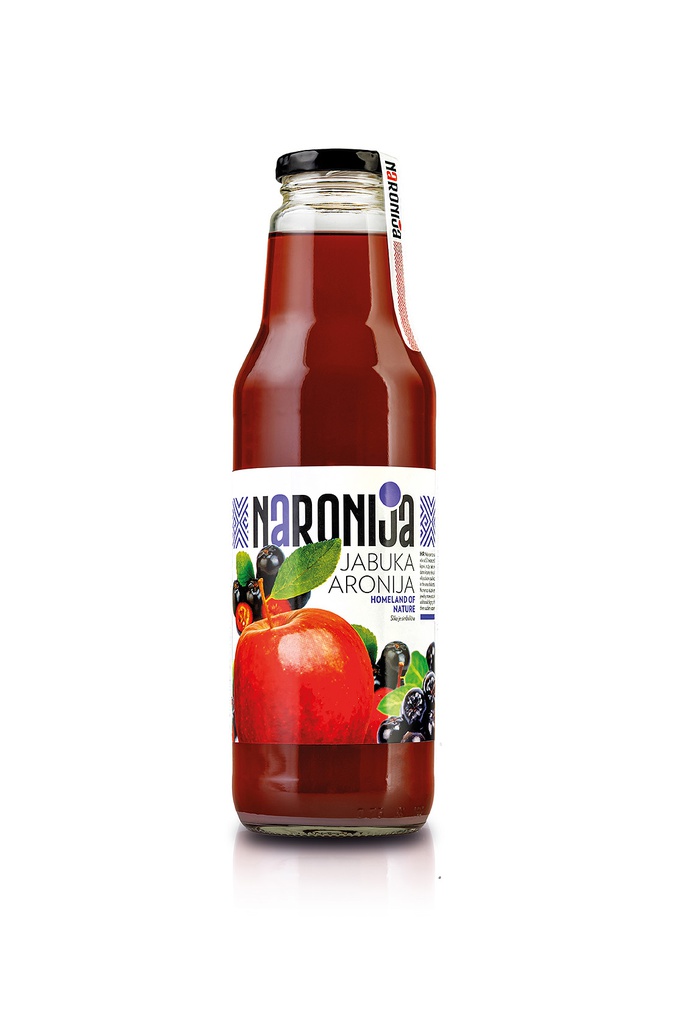 Apple & chokeberry juice 750 ml
---
Apple & chokeberry juice is cold pressed. No extra sugar. Contains natural sugars.

Naronija apple and chokeberry juice is made from the homemade fruit of chokeberry and apple from the Neretva Valley.

Ingredients: 85% apple and 15% chokeberry

Instructions for use: Shake before use. Store at room temperature and in a dark place. After opening, store in the refrigerator and consume within 5 days. Packed in controlled conditions.

The natural sugars found in apples make the bitterness of chokeberry less intensive and make this juice easier to consume for people for whom chokeberry juice itself is too strong.
There is a sufficient percentage of chokeberry for its healing properties to come to the fore.
Country of origin: Croatia.
Products: Flavours of Neretva d.o.o.
---