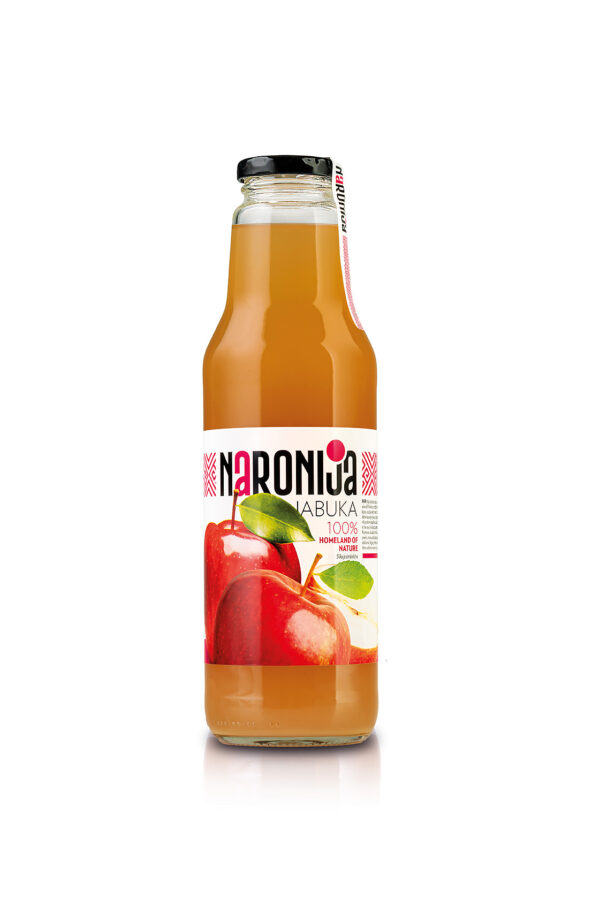 Apple juice 750 ml
---
Apple juice is cold pressed. No extra sugar. Contains natural sugars.

Naronija apple juice is made from home-grown apple fruit from the Neretva Valley.

Ingredients: 100% apple

Instructions for use: Shake before use. Store at room temperature and in a dark place. After opening, store in the refrigerator and consume within 5 days. Packed in controlled conditions.

Consuming apple juice can contribute to good health and prevent various cancerous diseases, lower blood pressure and bad cholesterol, speed up metabolism. It is rich in minerals and vitamins.
Apple is a real treasure trove of ingredients that have a positive effect on our body.
Country of origin: Croatia.
Products: Flavours of Neretva d.o.o.
---