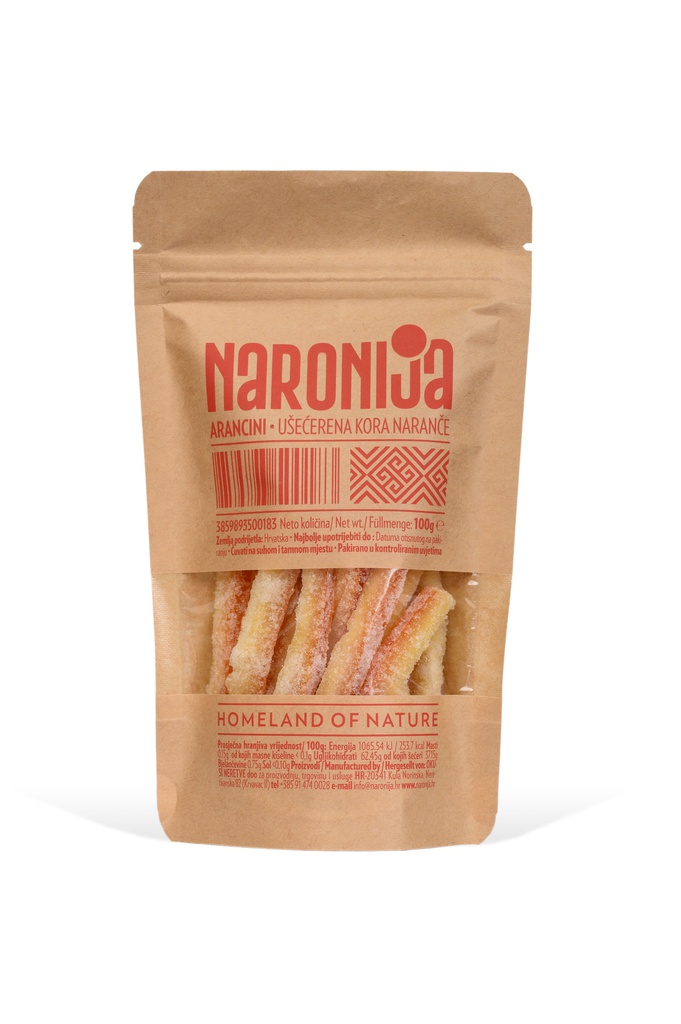 Candied orange peel
---
Candied orange peel 100g

Candied orange peel is extremely appreciated dessert. If prepared in the right way, it can be consumed for up to a year.
The orange peel is cut into long strips, immersed in cold water, boiled and then sweetened.

Orange peel stands out mostly in boosting immunity and improving overall health.

The essential oils contained in orange peel have a detoxifying and antimicrobial effect.

With an impressive content of vitamin C and antioxidants, orange oil strengthens immunity.
---